I bought me some severed fingers yesterday. Nothing too gory, just
[
these
]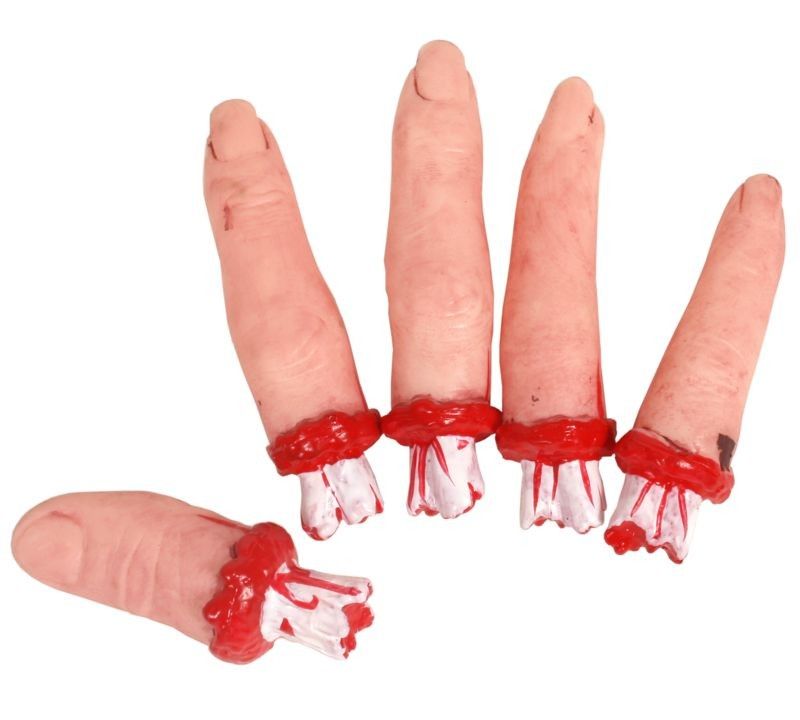 ones along with a nice little package of little black plastic spiders and flies.
The reaction of the sales person was gorgeous. Milk, bread, eggs, yogurt,... what's that?! Takes package with two fingers, really hopes the scanner works and she does not have to input the barcode by hand. "Why did you have to buy these?!" Score 1.
I am in two minds about actually using the fingers on anyone this Halloween though. Spiders are not a problem, but fingers might be too much of a bad joke. I certainly would have thought them one before having visited the U.S. on Halloween two years ago. I am very tempted though.
*****
Купила вчера отрубленных пальцев. Не очень кровавых, всего лишь
[
этих
]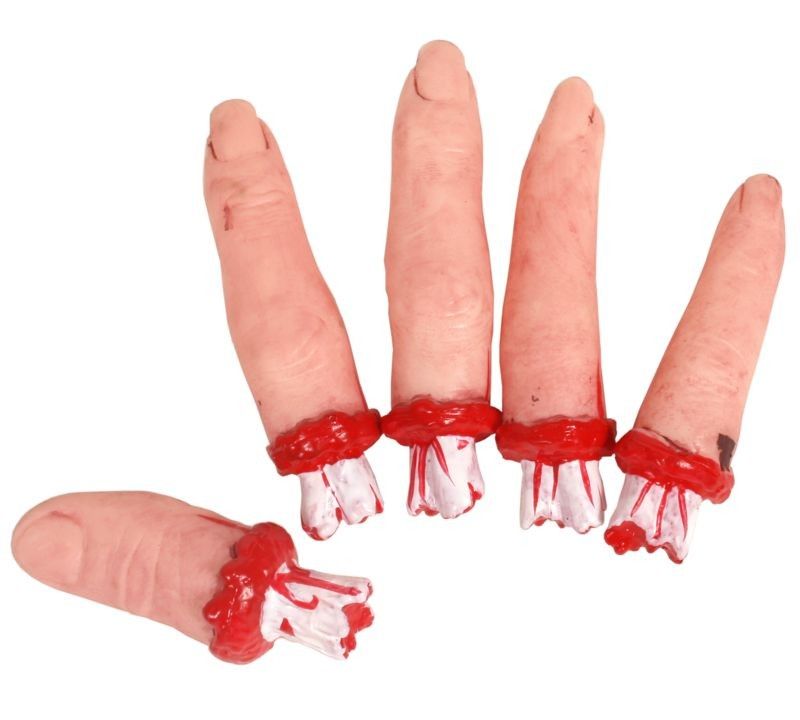 , и пакетик маленьких чёрненьких пластиковых паучков и мух.
Реакция продавщицы в супермаркете была классная. Молоко, хлеб, яйца, йогурт,... что это?! Берёт двумя пальчиками за уголок упаковки и очень надеется, что штрихкод пройдёт и не придётся набирать его вручную. "Зачем вы это купили?!" Гол.
Не знаю, правла, буду ли я с ними что-то делать в этот Хэллоуин. Отсыпать кому-то пауков - это нормально, а вот пальцы могут всё-таки быть очень дурной шуткой. Я бы точно их такой посчитала до того, как мы два года назад провели Хэллоуни в США. Но очень хочется.
Current Mood:

naughty