I am not very fond of musicals. I am also wary of screen adaptations of the books I know and like, and I am doubly and triply so when it comes to my favourite books.
Les Misérables
of 2012 is all three and I loved it from start to finish.
The book was the first one, ever, I cried over. I cried over the movie, too. Still do, in fact. And this happens once in a couple of years, maybe. Has not since
Truly Madly Deeply
. All out tears rolling down my face crying, I mean, not just misty eyes. Awesome movie.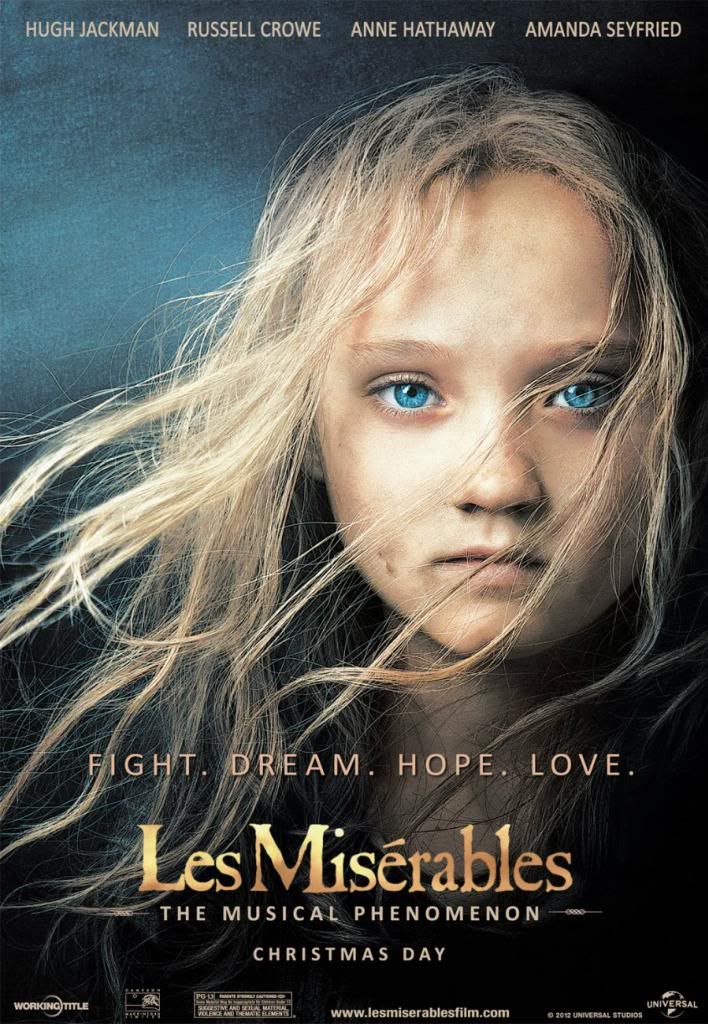 Мне не очень нравятся мюзиклы. Я также отношусь с опаской к экранизациям книг, которые мне давно нравятся, а к экранизациям любимых книг - с опаской вдвойне или даже втройне.
"Отверженные" 2012 года - и то, и другое, и третье. И я в них влюбилась с первых же кадров, и ни разу не разочаровалась за все два с половиной часа просмотра.
Я редко плачу над прочитанным, и "Отверженные" были самой первой книгой, над последними страницами которой я рыдала. Над фильмом я тоже сильно плакала, да и до сих пор ещё немного плачу. Такое случается раз в пару лет, наверное, последний раз было после просмотра "Искрене безумно глубоко". Плакала значит плакала, когда слёзы градом катятся и не остановить, а не просто в глазах плывет. Очень хороший фильм.
Current Mood:

blah