Достижения последних двух дней:
1. Почувствовать себя идиоткой на паспортном контроле, когда на вопрос "Какие достопримечтельности вы собираетесь смотреть?" в ответ пожимаешь плечами и не можешь выудить из памяти ни одну именно в том городе, куда едешь. Не потому, что их там нет, а потому что не знаешь где те, что тебе известны.
2. Впервые за 5 лет снять с карточки ровно 200 у.е. вместо естественных 190, и получить их, естественно, сотнями.
3. Долго и нудно кружить по аэропорту с нулевого этажа на третий и обратно в поисках, в порядке возникания их в голове: шаттла в город - стойки информации - банкомата - снова выхода к шаттлу в город.
4. Опоздать на подаваемый к рейсу шаттл (и парочку следующих за ним).
5. Выглядеть настолько потеряно, что прохожие предлагают помощь без обращения к ним.
6. Быть спрашиваемой раз за разом из США ли я.
7. С ужасом понять, что поездки в англоговорящие страны затупили возможность объясняться "на пальцах" с неносителями языка, когда изо рта автоматически вырываются цветистые фразы, усыпанные сложными словами.
8. Обгореть (слегка) при температуре едва +20.
9. Долго бродить по трём улицам с картой в руках, на которой обозначены все три, в поисках нужной.
Фотки на нетбуке обрабатывать нечем и некогда, поэтому что получилось то и получилось.
I can not process images at all on my netbook, nor do I have the time now, so they are as the are.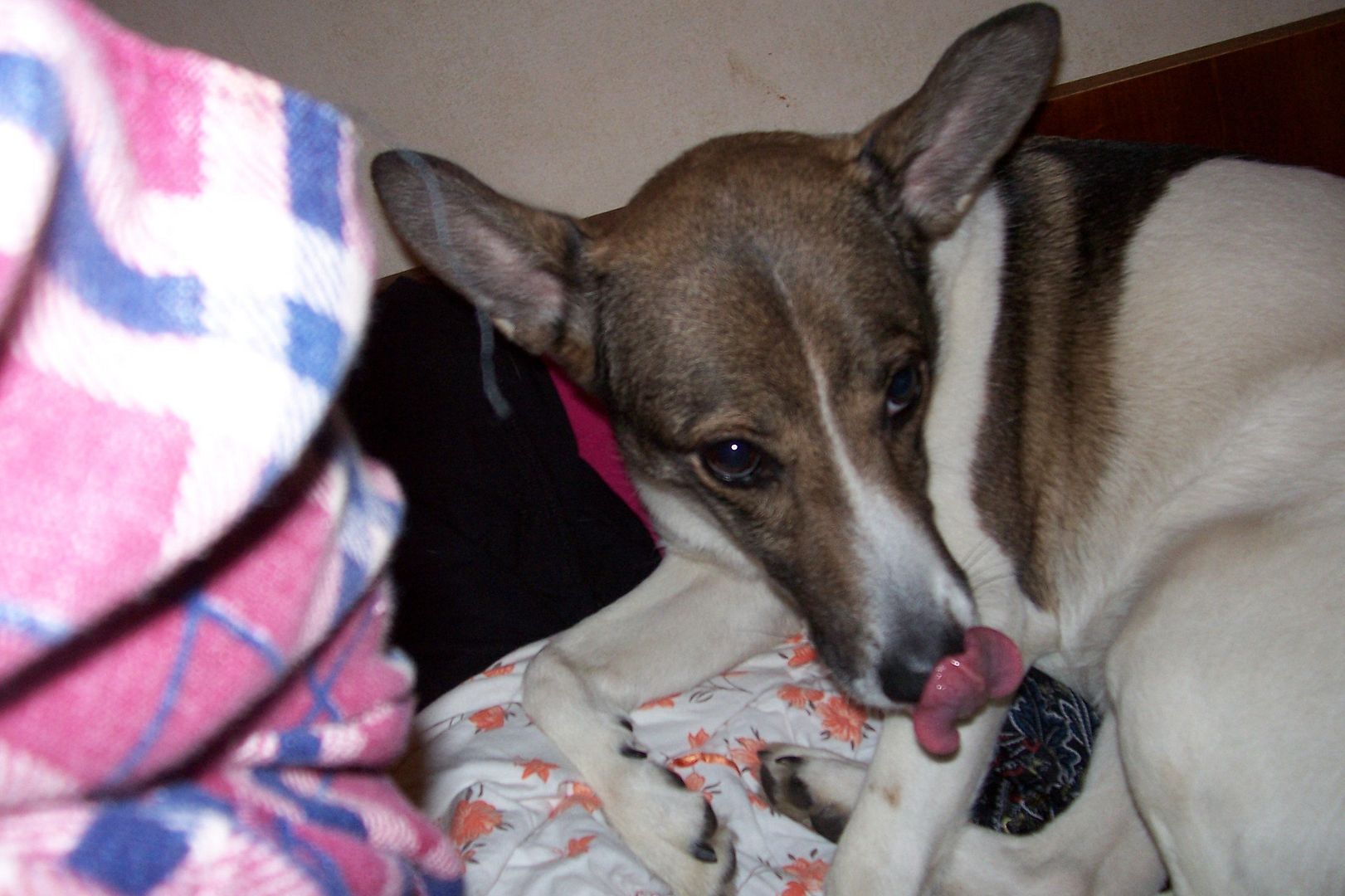 Провожающий мешал собираться, лежал на всех трёх стопках вещей по очереди, пихался ногами, фунял, сопел и всячески требовал остаться дома.
Someone interfered with my packing, laid on all three clothing stacks in turn, sniffed, pawed me, let out gases, and did everything else they could to persuade me to stay home.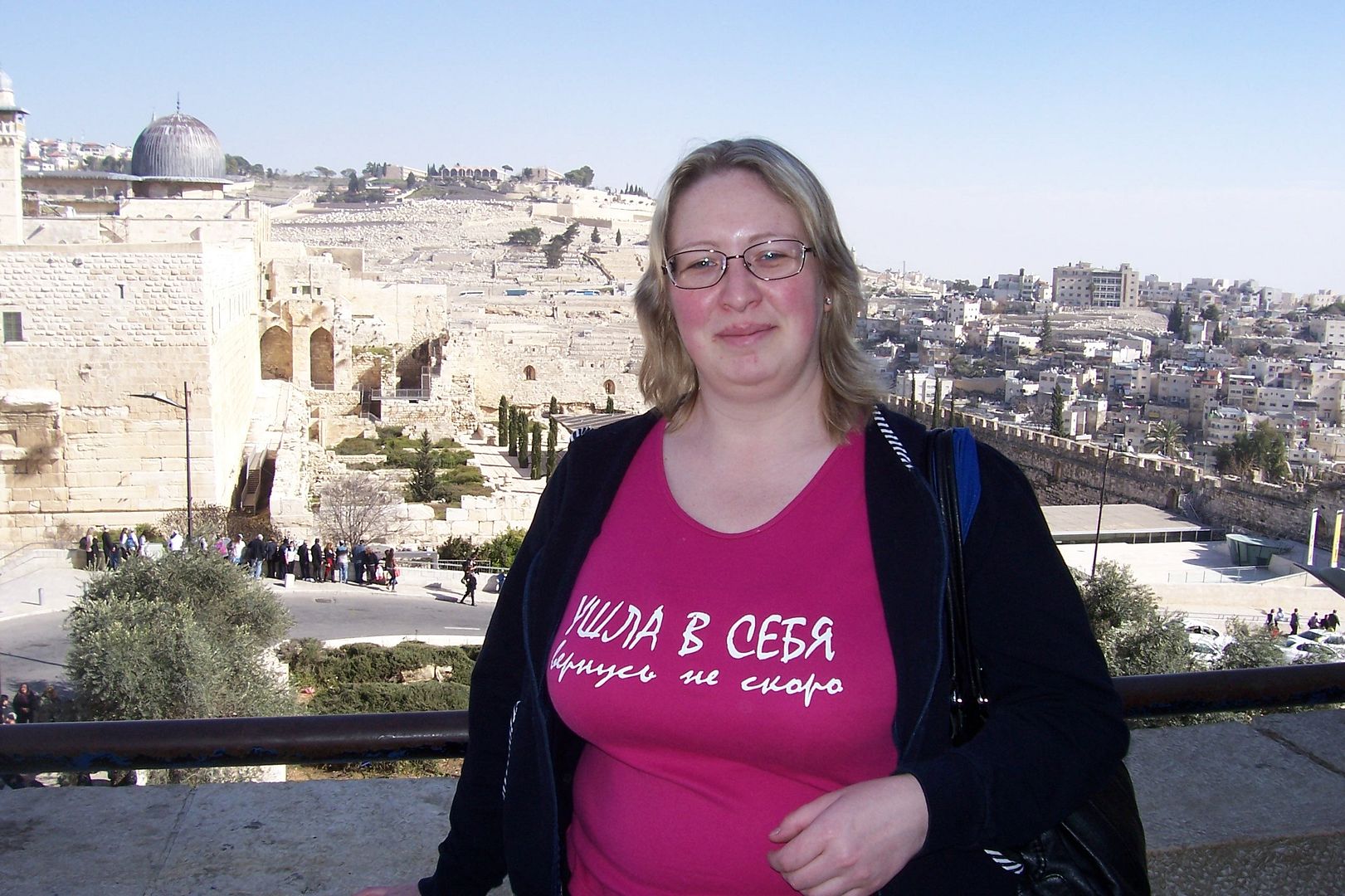 В Старом городe. Слева армянский квартал, прямо по курсу кладбище, с которого в Судный день начнут восставать первыми, справа за стеной арабский квартал.
In Old town. The Armenian quarter on the left, the cemetery whose dead will rise first on Judgement day right ahead, and Arabic quarter on the right behind the wall.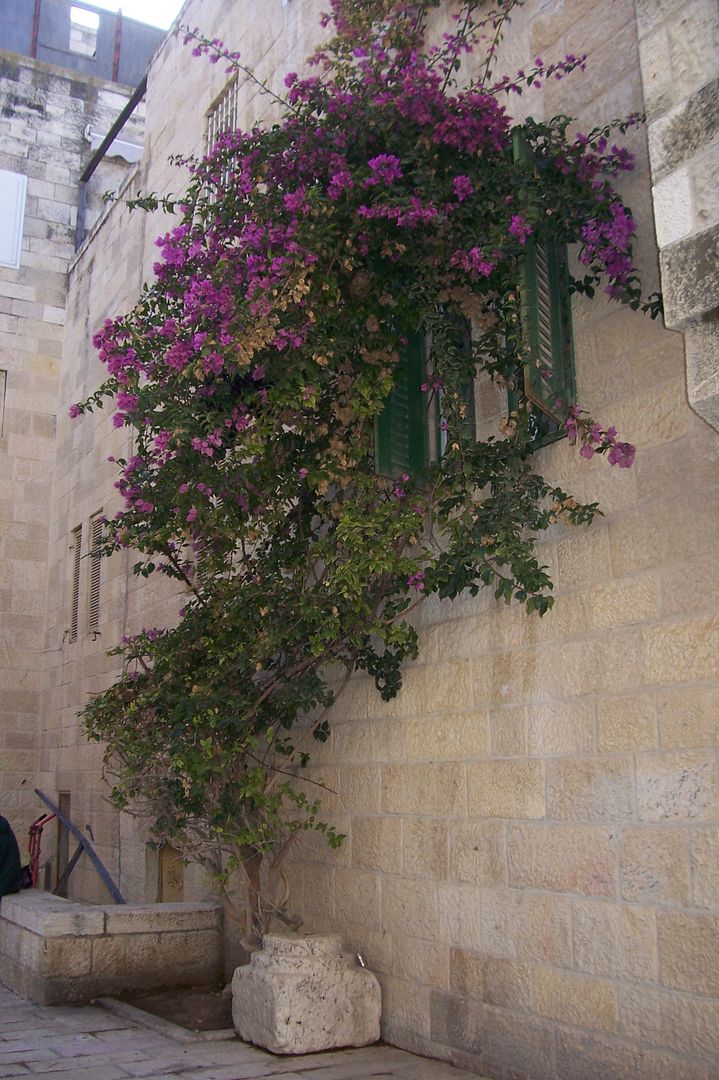 Окошко.
Window.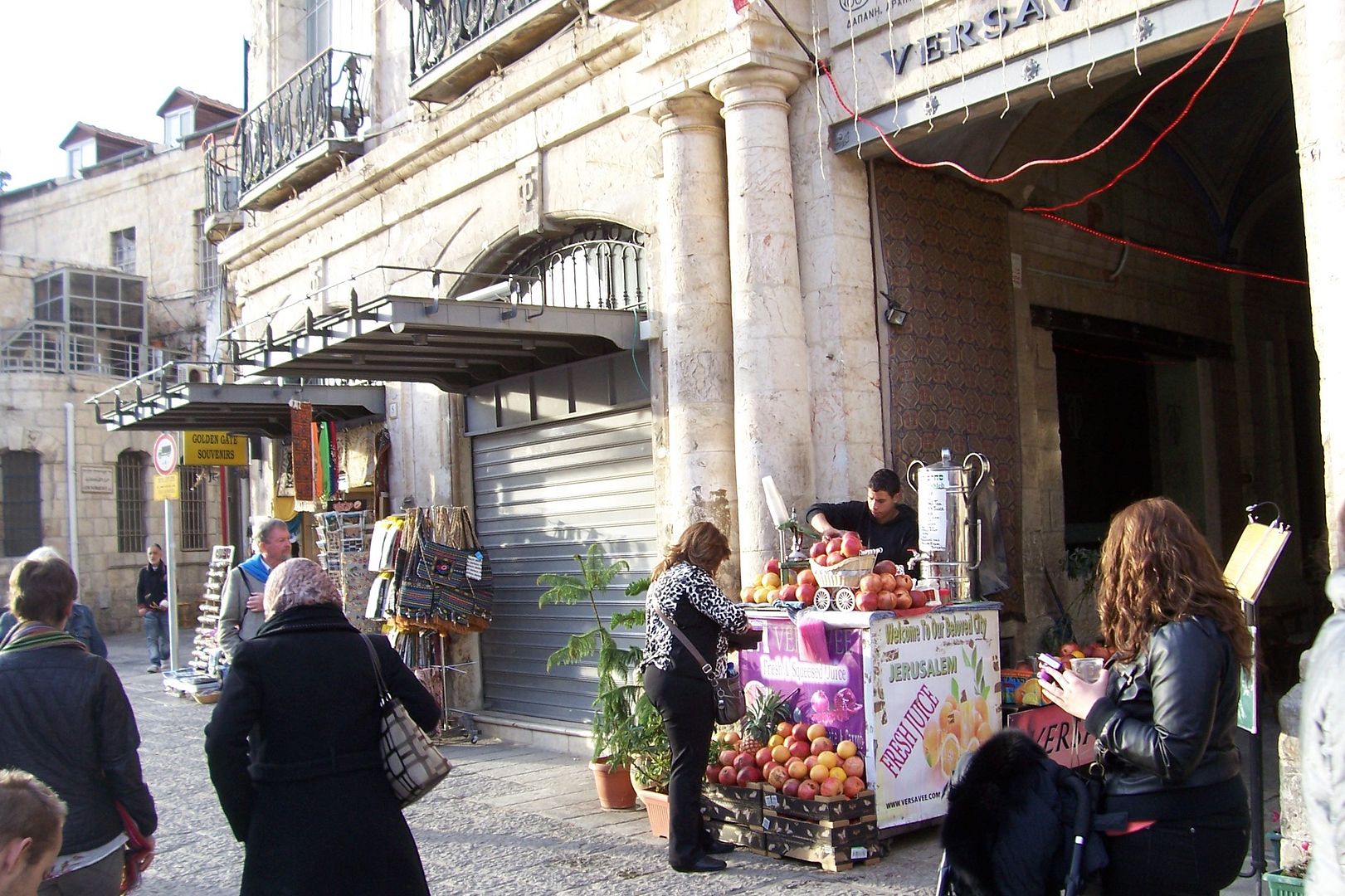 Свежевыжатые соки. После попробованного гранатового дома из пакета его больше пить не смогу.
Fresh juices. Tried the pomegranate one and will not be able to drink the swill from the bottles again back home.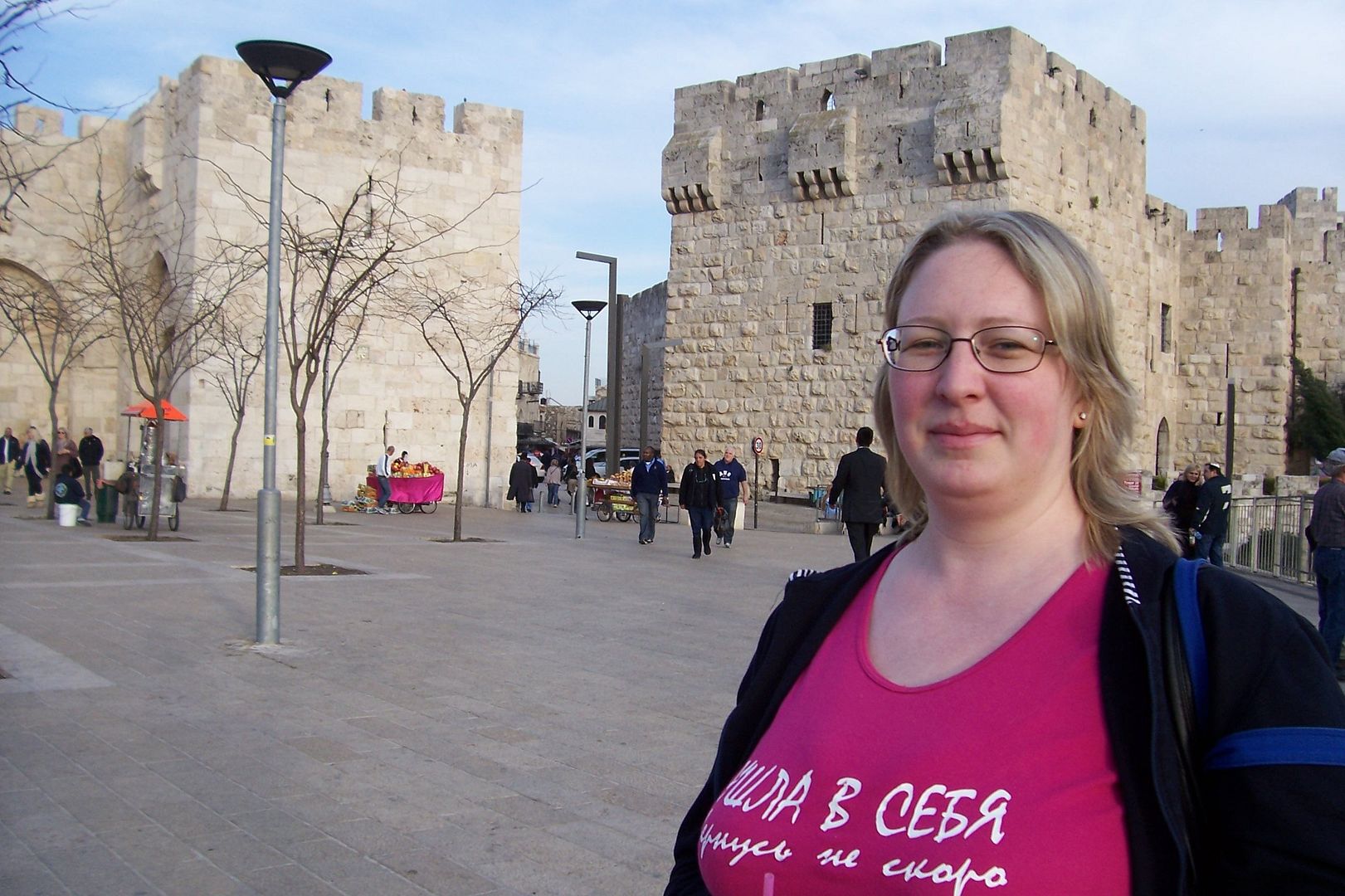 Яффские ворота Старого города.
Jaffa gate of Old town.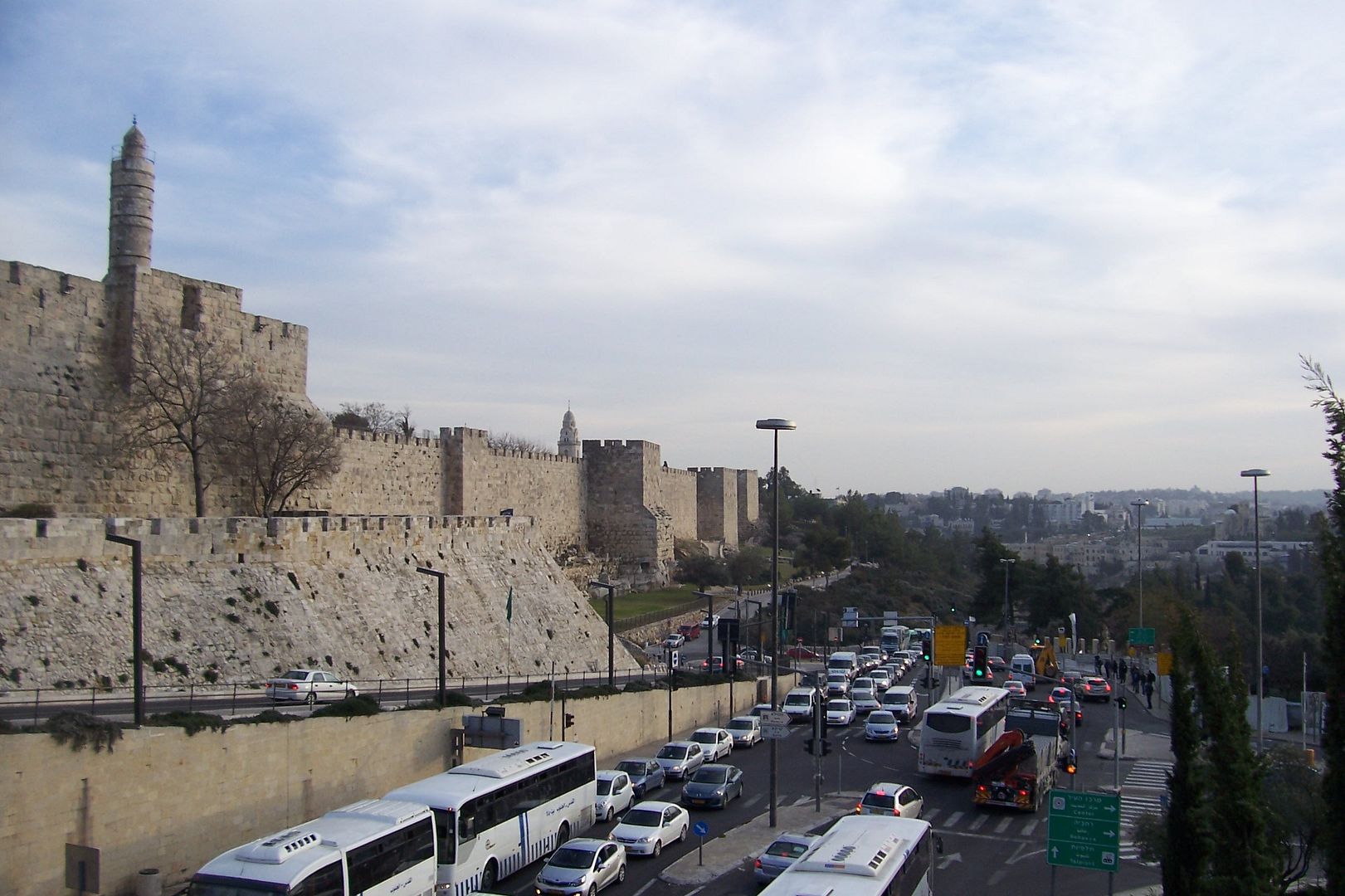 Генна огненная. То есть ров, в который со стен Старого города сбрасывали провинившихся.
Probably our legend. Gehenna. Or where they threw the condemned from Old city walls way back when.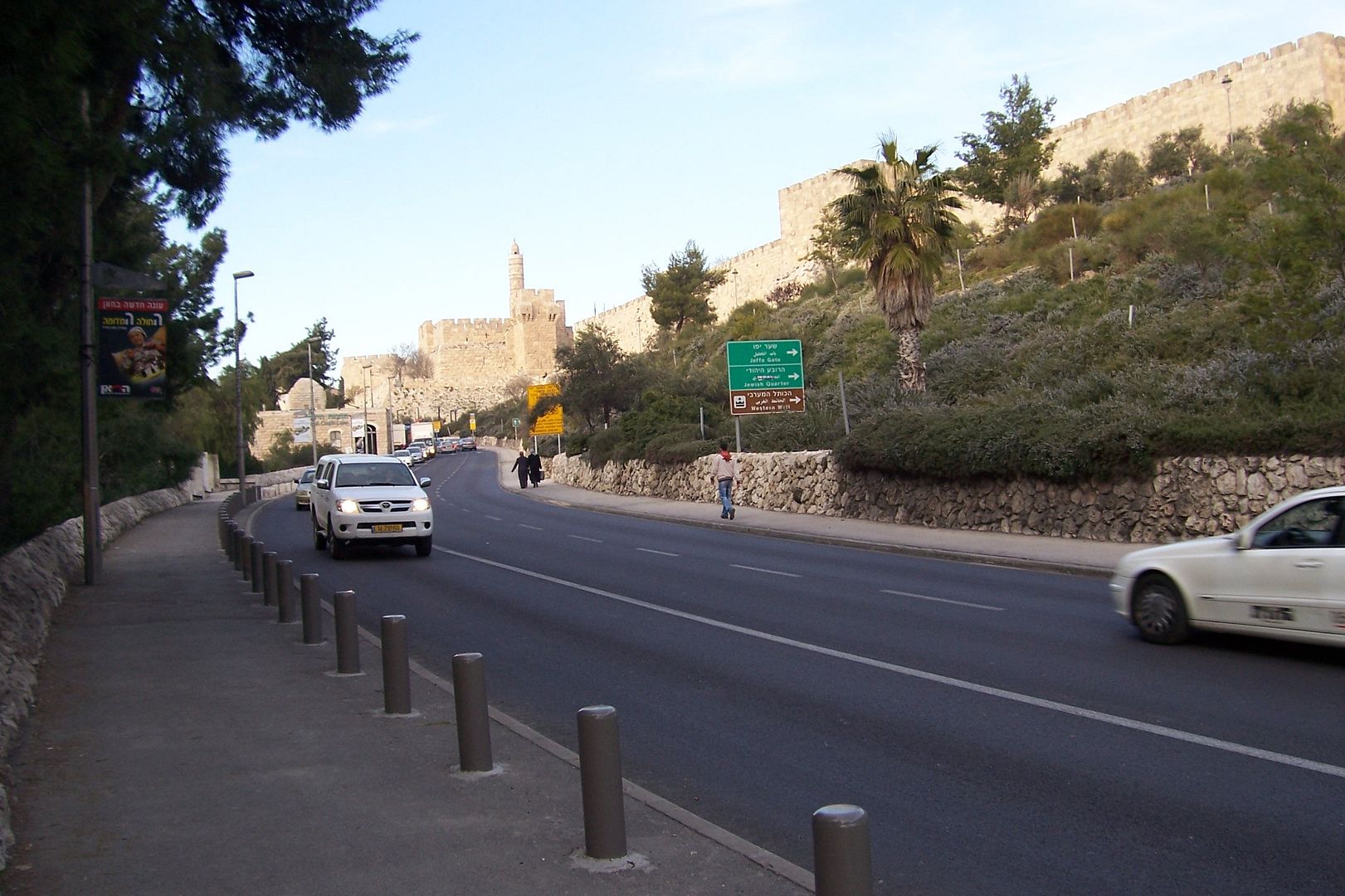 В Геенне огненной.
In Gehenna.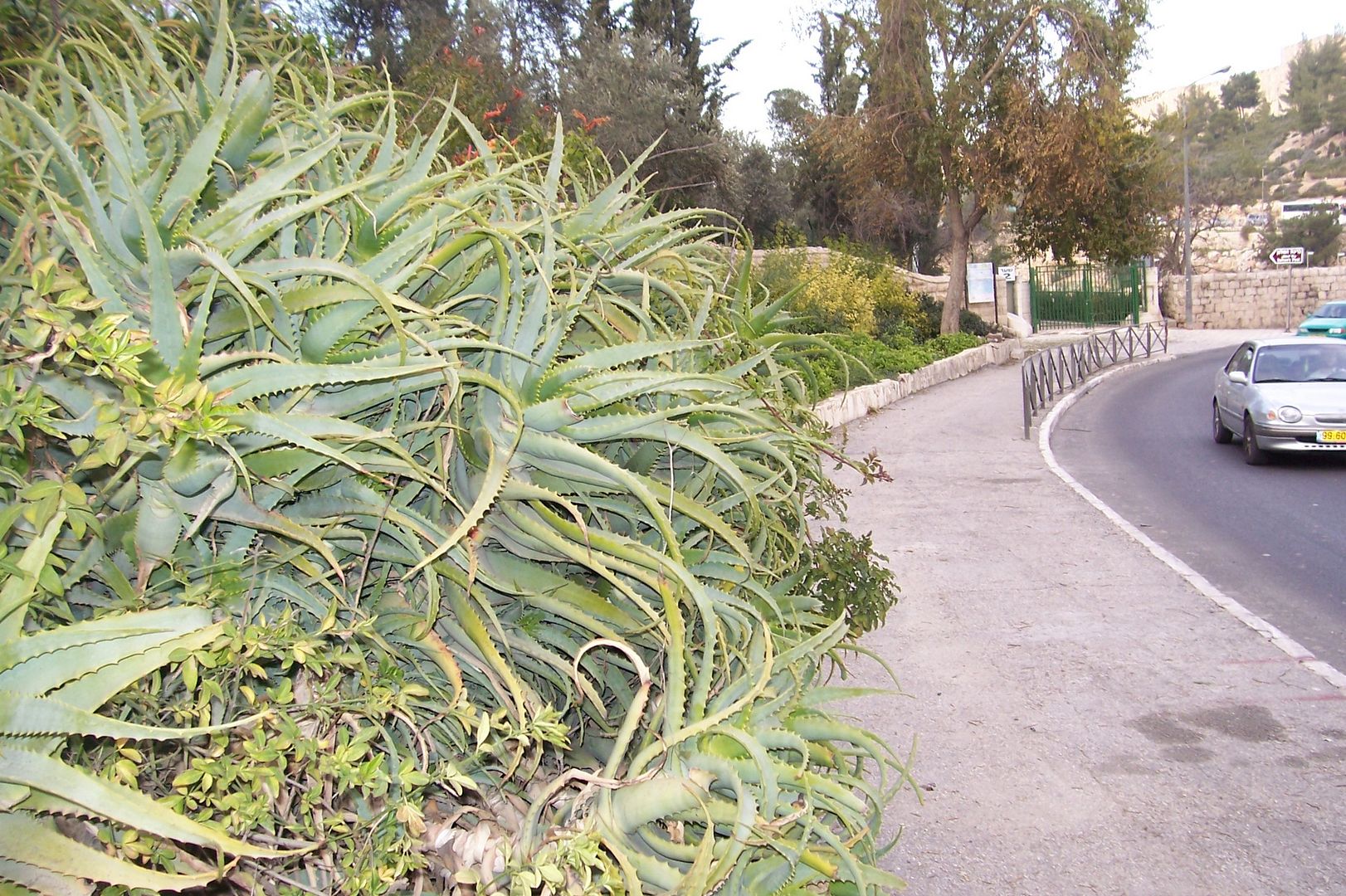 Столетник обыкновенный, он же алоэ.
Good old aloe.
Last two days' achievements:
1. Felt like an idiot at passport control, where I could not answer what sights I was going sightseeing. Not because there was not, but because I did not know which of them was where, at all.
2. Extracted money from the ATM and for the first time in years demand a sum of 200 local units instead of habitual 190 and get two hundred notes in return.
Went around the airport in circles from 2 floor to 3 to ground to 3 to 2 in search of: shuttle bus - information desk - ATM - shuttle bus.
4. Was late for the shuttle that took everyone else from my flight to town.
5. Looked so lost the locals started offering help without being asked for it.
6. Was asked if I was from the U.S., again and again.
7. Realized that visiting English-speaking countries has spoilt me to using simple phrase and explaining stuff 'on fingers'. Was horrified listening to flowery long phrases decorated with difficult words spewing forth from my mouth toward people who spoke little English (may be that was half the reason of 6).
8. Sunburn (a little) when it is barely +20C (under 70F) outside.
9. Spent a very long time finding my way in three streets with a map in my hands where all three were indicated.