Если я поеду в Италию, буду есть литодомов.
Ещё раз про
крючочки
и что на них ловится.
Мой папа - плюшкин, и очень редко выкидывает вещи, "а вдруг пригодится". Я тоже плюшкин. Я собираю факты и фактики, но не ради "а вдуг пригодится", а скорее потому что голова моя так устроена.
Итак, "Таинственный остров".
Герберт вскоре обнаружил несколько скал, облепленных водорослями. Очевидно, во время прилива море покрывало эти скалы. Среди скользких водорослей юноша нашёл несколько двустворчатых ракушек.

Голодным людям не приходилось брезгать этой пищей.

Герберт позвал Пенкрофа.

– Это съедобные ракушки! – вскричал моряк. – Они заменят нам яйца!

– Нет, – возразил Герберт, внимательно рассматривая прицепившихся к скалам моллюсков, – это литодомы.

– Они съедобны?

– Вполне.

– Что ж, будем есть литодомов!
Сколько раз я читала эту книгу, я не могу сказать. И каждый раз на этом месте спотыкалась и думала: "Чего-чего происходит?"
И не удивительно, что спотыкалась. Это лажа переводная обыкновенная. Пенкроф говорит не про абы какие съедобные ракушки, а про мидии, - двустворчатых моллюсков "камнеедов" (живущих на камнях и разрушающих их своим секретом), дикие россыпи которых выглядят
так (
отсюда
),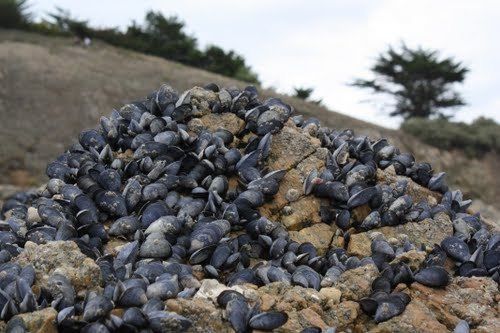 так (
отсюда
),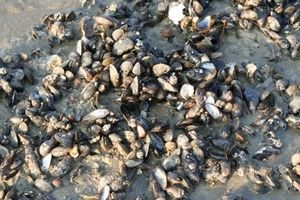 или ещё вот так (
отсюда
).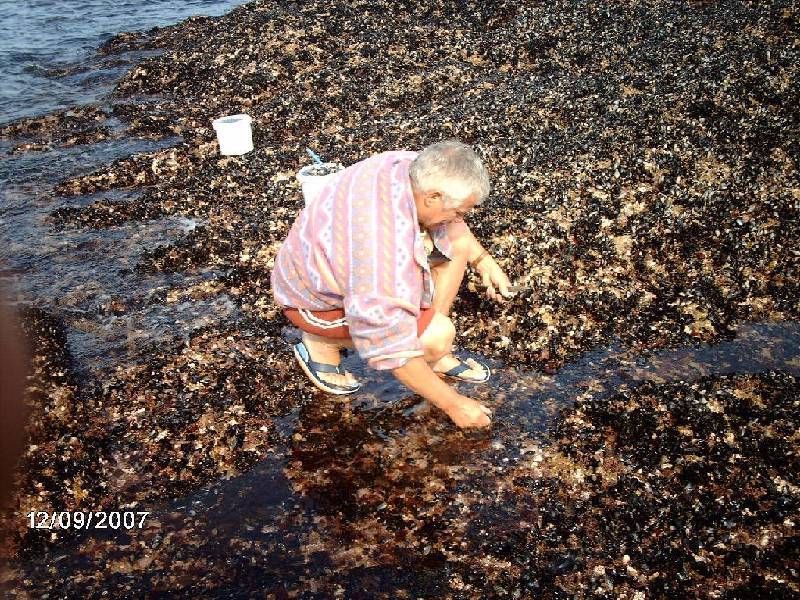 А Герберт отвечает, что ничего это не мидии, а вовсе морские финики. (Литодомы, судя по поискам в интернете - их местное французское название. Или специальное малоиспользуемое латинское, "lithodomus lithophagus".) Выглядят морские финики
так (
отсюда
)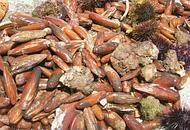 или так (
отсюда
).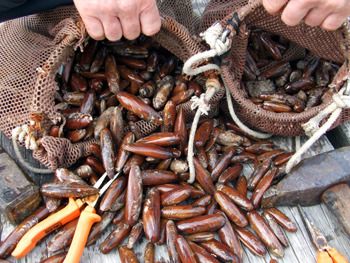 Но и они тоже - двустворчатые моллюски-литофаги. Так что то что Герберт говорит, это слегка придирка, слегка - уточнение. И при этом всё это такое францууузское. А литодомы (морские финики) и вовсе водятся,
если верить интернетам
, только в Средиземном море. А никак не в Тихом океане. Но и без того известно, что Таинственный остров - это идиллия, где много чего невероятного происходит, с капитаном Немо несвязанного.
*****
If one day I go to Italy, I will eat me some lithodomes there.
One more time about
hooks
and the fish they catch.
My father never throws stuff out "in case he needs it". Myself, I never throw facts out, but not "in case I need them" but rather because that is how my brain works.
So,
Mysterious Island.
(Don't worry, English translation follows the excerpt from the original book.)
Cependant, Harbert, qui s'était porté un peu plus sur la gauche, signala bientôt quelques rochers tapissés d'algues, que la haute mer devait recouvrir quelques heures plus tard. Sur ces roches, au milieu des varechs glissants, pullulaient des coquillages à double valve, que ne pouvaient dédaigner des gens affamés. Harbert appela donc Pencroff, qui se hâta d'accourir.

« Eh ! ce sont des moules ! s'écria le marin. Voilà de quoi remplacer les œufs qui nous manquent !

– Ce ne sont point des moules, répondit le jeune Harbert, qui examinait avec attention les mollusques attachés aux roches, ce sont des lithodomes.

– Et cela se mange ? demanda Pencroff.

– Parfaitement.

– Alors, mangeons des lithodomes. »



-----


However, Herbert, who had gone forward a little more to the left, soon came upon rocks covered with sea-weed, which, some hours later, would be hidden by the high tide. On these rocks, in the midst of slippery wrack, abounded bivalve shell-fish, not to be despised by starving people. Herbert called Pencroft, who ran up hastily.

"Here are mussels!" cried the sailor; "these will do instead of eggs!"

"They are not mussels," replied Herbert, who was attentively examining the molluscs attached to the rocks; "they are lithodomes."

"Are they good to eat?" asked Pencroft.

"Perfectly so."

"Then let us eat some lithodomes."
And here in the Russian translation, they lapsed, and Pencroft said, "edible molluscs", not mussles. And as many (you do not want to know the number) times I read this, as many times I was like, "Huh?" but never went further than this.
I did this weekend, and the first results for pictures on lithodomes (believe it or not!) were illustrations for (ta-dam!)
Mysterious Island
.
Now, wild mussles (bivalve molluscs and lithophagi, meaning they live on rocks and attach themselves to them, destroying them with the stuff they use to do so) look
like this (
from here
),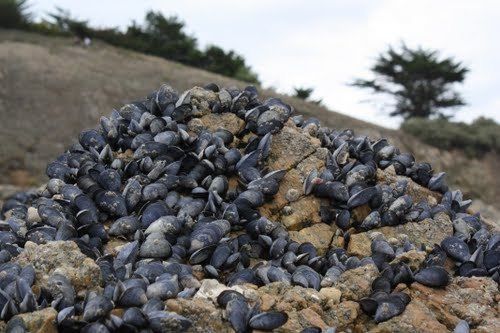 like this (
from here
),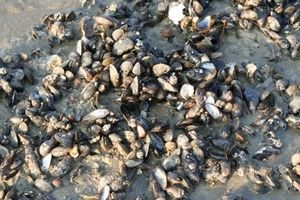 or like this (
from here
).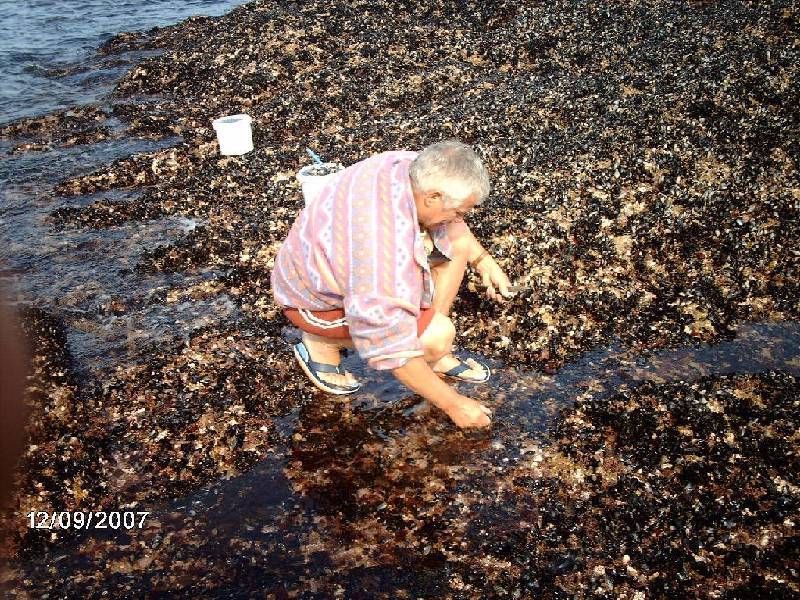 Herbert says that the molluscs they've found are not mussles, but sea dates. (It appears that "lithodomes" is either the specific Latin term for them,
lithodomus lithophagus
or a term used by the French only).
Sea dates, in turn, look
like this (
from here
)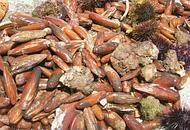 and like this (
from here
).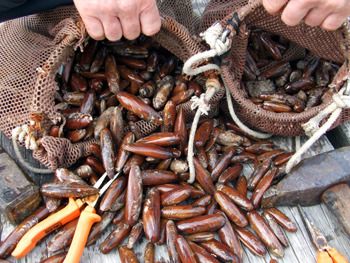 But they, as well, are bivalve molluscs and lithophagi. So Herbert's correction is not that important. And also this whole scene, it is sooo Freeench. And lithodomes (sea dates) are only found in the Mediterranean sea, as well, if
Internet
is to be believed. Not in the Pacific, not at the Island's latitude. But then, Mysterious Island is an known idyl, where a lot of strange things happen that have nothing to do with captain Nemo.
Current Mood:

amused