Я себе-таки
накаркала
интересный день.
Начался он с того, что я проснулась, и поняла, что не только не хочу делать зарядки, но и вставать тоже. И благополучно заснула обратно.
После этого в почтовом ящике обнаружилось извещение, что из США маме приехал её бальзам.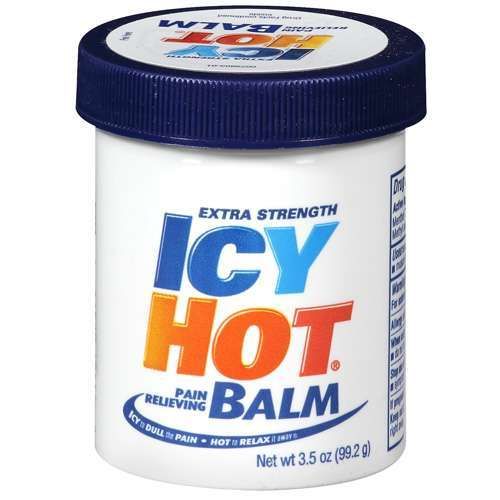 (Сначала оттуда его привёз знакомый, и ей так понравилось, что мы заказали ещё. Говорит, что название не лжёт - он действительно одновременно и греет, и охлаждает.)
Но выдвигаться нужно было сразу, пока не наступил обед. Поэтому конечно же я попала под ливень.
Однако у меня был с собой зонт.
Зонт, правда, маленький, и от стены дождя не особенно спасает, поэтому пришлось пережидать самые "стены" воды под деревьями, и несмотря на это я всё же довольно сильно подмокла.
На почте оказалось полтора человека, и посылку мне благополучно выдали до обеда. Дождь к этому моменту уже закончился.
Но лезть в душное метро не хотелось совершенно.
И хотя народу было немного - не зря. После похода на почту на работу мне по прямой - насквозь по "рыжей" ветке, и чем дальше по ней, тем было душнее - потому что на юге первая порция дождя сегодня была несильной, и не смогла охладить воздух.
Выйдя там из метро, я сначала даже думала, что дождь до туда не добрался - настолько был сух асфальт. Правда маленькие лужицы говорили об обратном. На работу я успела дойти до следующего ливня.
Который очень здорово остудил воздух, но на работе было по-прежнему душно, так что у меня даже разболелесь голова, что очень редко случается.
Несмотря на это, я успела выполнить очередную важную порцию работы. А свежесть на улице "прошла" голову, так что вечером не пришлось отменять поход в магазин. А на небе после него была яркая двойная радуга.
Подойдя же к дому, я заметила, что у наших мерзких соседей снизу открыто окно, в то время как дурацкая погода их разогнала на всю эту неделю.
Надеюсь, что на этом сегодняшняя полосатость кончится.
*****
Friday, the 13 is such a Friday, the 13
I seemed to have
jinxed
today to be really interesting.
It started when I thought this morning that I did not want to do my exercises at all, or get up. So I promptly fell back asleep.
After which I found a post office notification in my mail box telling me that mothers IcyHot balm had arrived from the U.S. (First, a friend brought her some, and she liked it so much we ordered more. She says the name is correct, it both warms up and cools the sore spots.)
Yet I had to start for there at once, lest they close for lunch. Which was because I went right into a pouring rain.
But I had an umbrella.
Which did not help much, for it is small, and does not offer much protection from torrents of water falling from the sky. So I had to wait the 'walls' of water out under trees. Even so, I was quite drenched by the time I arrived at the post office.
Very few people were there, and I got the parcel before they closed for lunch. The rain had stopped by the time I left the building, as well.
But I did not want to get down into the stuffy metro at all. (Only one line has AC'd trains, which stink horribly, and the ventilation can only do so much against the crowds and the heat. They say it's already working at like 110% of its capacity.)
Even though there was not many people inside, I was right to not want to go there. I do not need to change trains after going to the post office, just ride through a 'radial' line, and it got stuffer and stuffer teh further I went, since the first bout of today's rain was sparse on the other side of town and did not cool the air at all.
In fact, at first I thought that it only rained where I live, so dry were the pavements. Yet the small puddles that did not have time to dry yet told a different story.
I arrived at work not half an hour before the second outpouring of rain.
It cooled the air very nicely, but could do little with the stuffiness in our building, so I got a headache by the end of the day, which is a rare occurrence.
This notwithstanding, I managed to do a sizable chunk of work. The freshness in the air cleared my head, so I did not have to postpone going grocery shopping. And upon exit from the mall, I saw a bright double rainbow.
Yet upon getting home, I saw the window of the nasty neighbours from below to be open, while they made themselves very scares during this week's heavy weather.
May I please have no more black and white today?
Current Mood:

tired