Как-то раз в школе мы писали то ли диктант, то ли изложение, в котором упоминался французский император Наполеон. Я не знала, как правильно его писать, написала сначала Напалеон, потом исправила на Наполеона и затем снова заколебалась и в конце-концов исправила снова на неправильное написание, Напалеон. После того, как нам роздали проверенные работы, учительница с укором отметила мои орфоргафические потуги, но я считаю, что она была в чём-то неправа. Ошибка в данном случае была не орфографическая, а невежественная, потому что ни одного из изучавшихся нами тогда правил я не нарушила.
Может быть, это первый запомнившийся мне подобный случай, но он — только один из многих. Есть пары слов, различие между которыми для меня бессмысленно. Чтобы запомнить что из них — что, приходится подключать мнемонику и, честно говоря, просто из-под себя выпрыгивать.
Приведу два примера таких слов. Первый — станции пересадок в метро. Я каждый день езжу мимо перехода с Менделеевской на Новослободскую, и никогда не знаю, на "серой" ветке Менделеевская или нет. Переход с "кольца" на "серую", серая ветка. Гораздо удобнее в этом смысле Киевская и Проспект Мира. Проспект Мира на кольце, всё сразу ясно. (Придуманное отличие такое: Н-О-в-О-сл-О-б-О-дская, с целыми четырьмя "о" — на кольце.)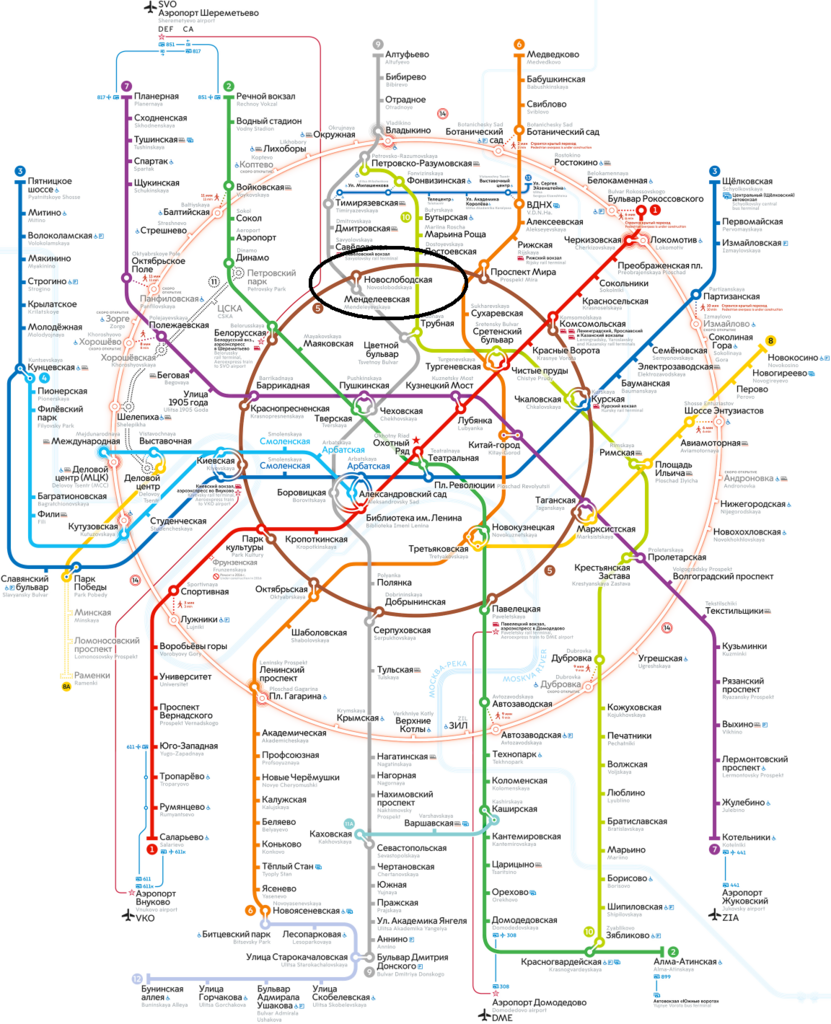 (Картинка кликабельна.)
Второй пример — рабочий, объяснить который я сейчас попробую. Представьте себе тор (бублик). В нём меня интересуют два направления обхода — вдоль центральной, большой, оси — тороидальное, и вокруг сечения на правом рисунке — полоидальное. Но проблема в том, что если тор полый — а так оно всегда и бывает, если речь идёт о токамаках и стеллараторах, в которых тор это камера, заполяемая плазмой, — то тороидальный (вдоль большой оси) обход совершается тоже внутри этой самой полости.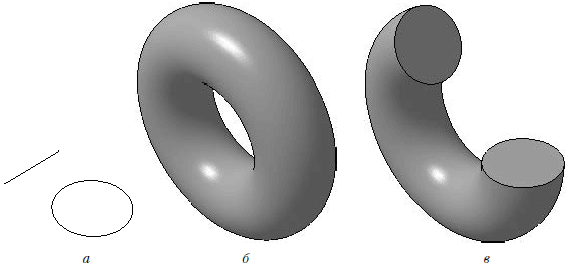 *****
Once upon at time at school, we were writing either a dictation or retelling some story, and it had to do with the French emperor Napoléon. I did not know how to spell his name, and wrote Napaleon first, then corrected it to Napoleon, and then finally corrected it back to Napaleon. After we were given our corrected work back, my uncertainty was remarked upon by the teacher, but I disagree that it was an orthographic mistake, it was a mistake born of ignorance because I did not violate any of the rules we were learning.
This may be the fist such occasion I remember, but it is one of many. There exist pairs of words the distinction between which is meaningless to me, and so I either keep confusing them, or have to invent bothersome mnemonics to avoid the confusion.
One example of such words are the names of two Moscow metro stations the crossing from one of which to another I pass everyday on my way to work. I never know if it is the Mendeleevskaya station that is on the brown (circular) line, and the Novoslobodskaya on the grey (radial) line, or vice versa. (See the first picture: it's clickable and the stations in question marked by the black oval.) What makes sense is: I need the intersection between the brown and the grey lines and I need the station on the brown one, whichever its name is. Therefore, I much prefer the nearby intersection between the brown and the orange line. Prospekt Mira on the orange line, that is clean and simple.
The second example I take from my job. Imagine a torus (second picture). In this torus, there are two direction of interest, the toroidal one along the larger central axis of the torus, and the poloidal one, circling its cross-section (far right part of this picture). Yet if the torus is hollow, and it is always hollow when we are talking about tokamaks and stellarators, whose vacuum chamber is a hollow torus, whether you travel around the cross-section or around the toroidal axis, you are always inside the hollow interior of the torus, or, "polost'" in Russian. Poloidal, polost'. I have to actively think about those two directions to use the correct word, all the time.
Current Mood:

don't wanna get up at 7 a.m. tomorrow