Каждый, кто отметится в комментариях, получит имя художника, одно из произведений которого он должен будет разместить на своей странице а также (если будет желание) рассказать, почему выбрал именно его.
От
Sonnenbarke
: Зинаида Серебрякова
Имя этой художницы я сышала и до флэшмоба, и помнила две её известных картины - "
За завтраком
" и "
Крестьяне. Обед
", но одно с другим не ассоциировала, и других картин тоже не помнила. Стала смотреть, и мне очень понравилась картина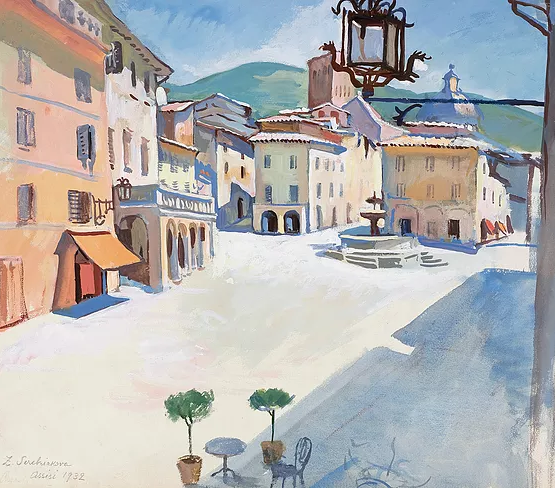 "Ассизи".
Как будто я сама там была, жарким летом под палящим солнцем, которое выбеливает стены домов и заставляет воздух дрожать от зноя, когда даже тени прозрачны в рассеянном свете.
От
Paula
: да Винчи.
А вот с ним тяжело. Я равнодушна к его картинам, или во всяком случае к их репродукциям, вживую может быть совсем по-другому, а карандашные наброски его меня когда ужасают (наброски техники), а когда и ужасают и одновременно отталкивают (этюды людей, жестов, частей человеческого тела). Набросков я тоже никогда не видела вживую, и не хочу их видеть - они вызывают очень яркое ощущение колёс в колёсах их стремления видеть не человека, а машину, аппарат, это в них и страшно.
Выбрала вот один, который всё-таки могу поместить у себя в дневнике - "Природную катастрофу".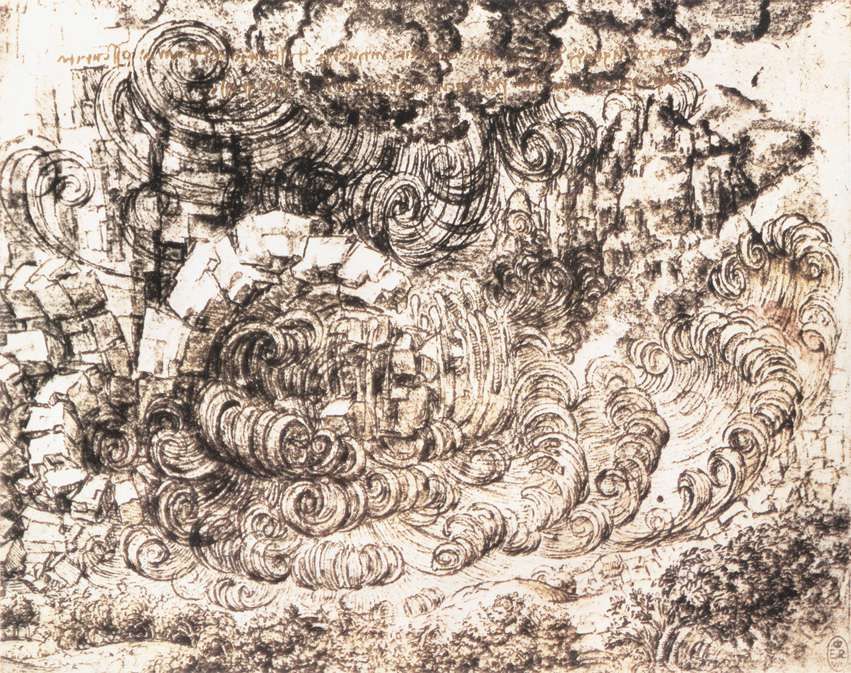 Но и в нём то же - техника, человеческая техника, пружины, проволока, контроль.
*****
Comment here, I will name a painter and you will post one of his paintings and (optionally) tell us what it means to you.
From
Sonnenbarke
: Zinaida Serebryakova
I have heard her name before, and remembered her two well-known paintings,
At breakfast
and
Peasants. Dinner
, but I did not know what else she wrote or that those two paintings were hers. I went and looked at her paintings, and this one talked to me the most.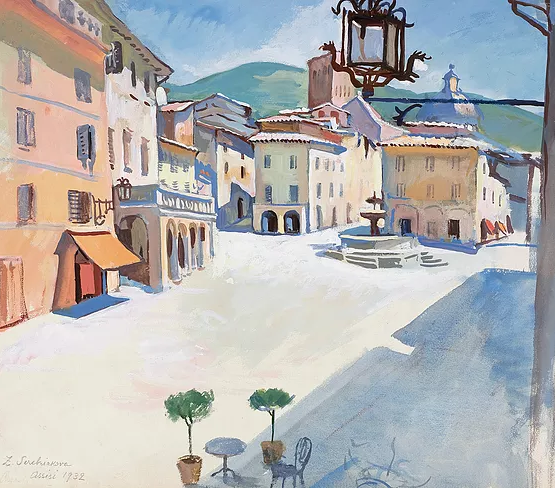 Assisi.
I look at it and I feel as if I was there, one hot summer day when the sun's light whitens the walls of the houses, makes the air tremble and dissipates the shadows.
From
Paula
: da Vinci.
Difficult choice. I am indifferent to his paintings, or at least what reproductions I have seen, and his drawings either frighten (those of technology) or both frighten and repulse me (those of people, gestures and human body parts). I have never seen the real drawings either, and I do not want to. They are all wheels within wheels and the human body as a machine, and apparatus, that which is frightening.
I have, nevertheless, chosen one drawings I do not mind posting, the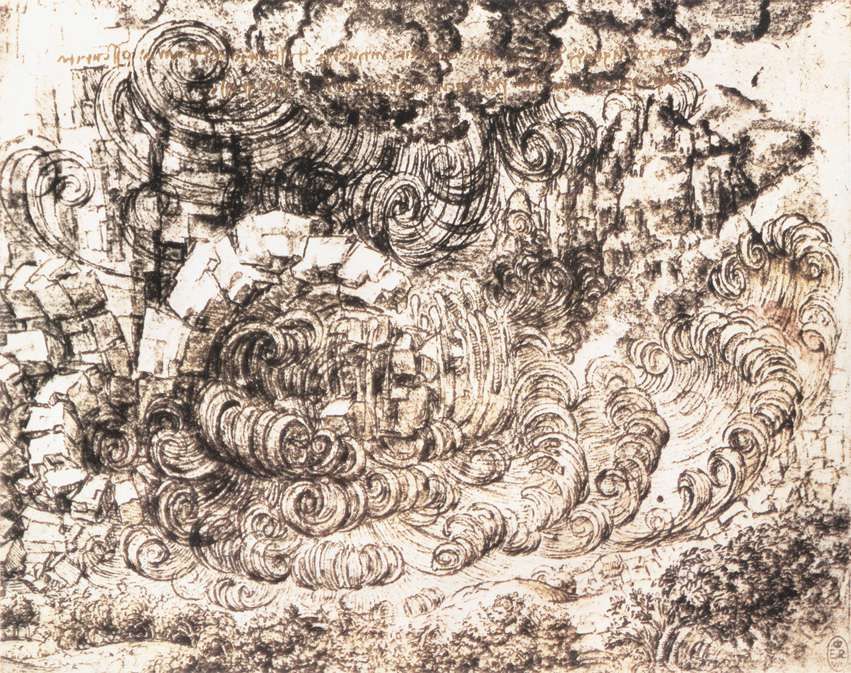 Natural Disaster.
But it also is all technology, human technology, springs, and wires and control.