belenen
попросили показать один из моих самых любимых сувениров — баночку с чешуйками серебра внутри и фигуркой волка на крышке.
Сфотографировать оказалось не так-то просто: пузырёк бликует и не даётся в фокус.
belenen asked me to take a picture of one of my favourite souvenirs: a bottle of silver with a wolf figurine on the cover.

Capturing it was not easy: the sliver catches light from all angles and refuses to get into focus.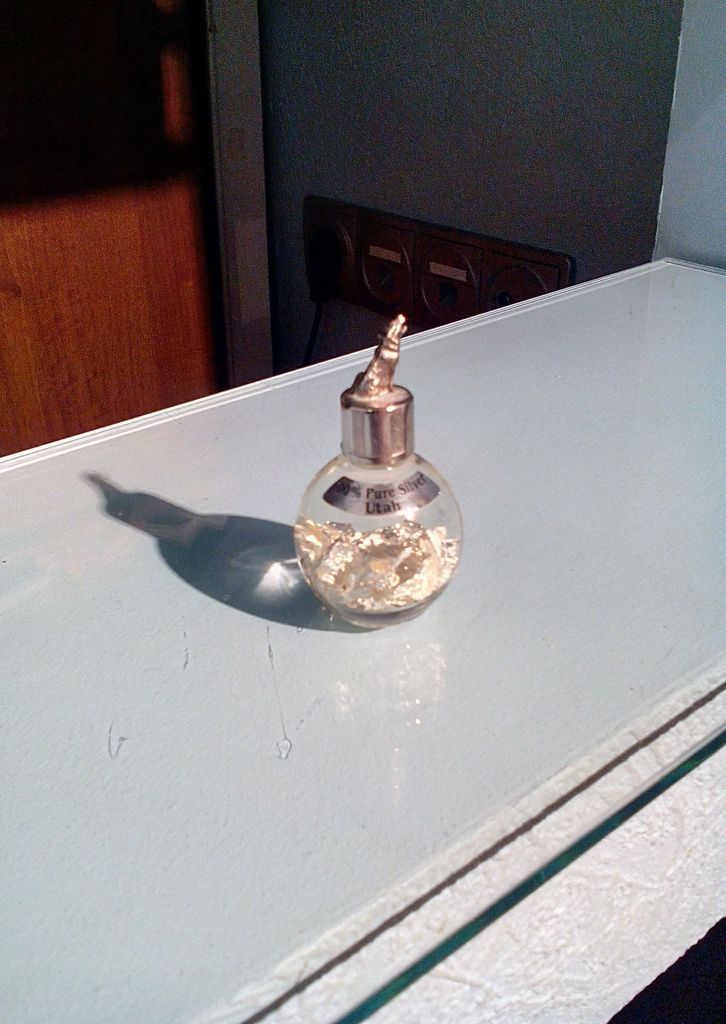 Тончайшие серебряные чешуйки плавают в не дающем им потемнеть растворе, а надпись гласит "100% Pure Silver. Utah" ("100% чистое серебро из Юты").
Silver films are floating in a solution that does not let them grow dark, and the inscription reads "100% Pure Silver. Utah".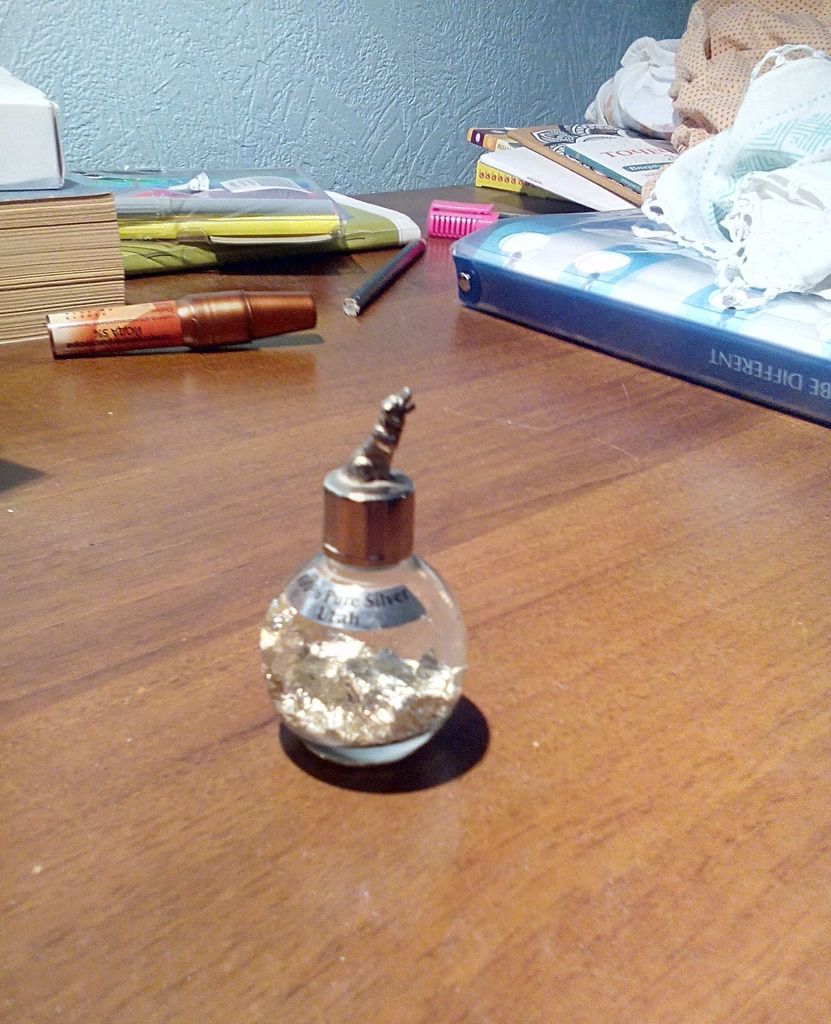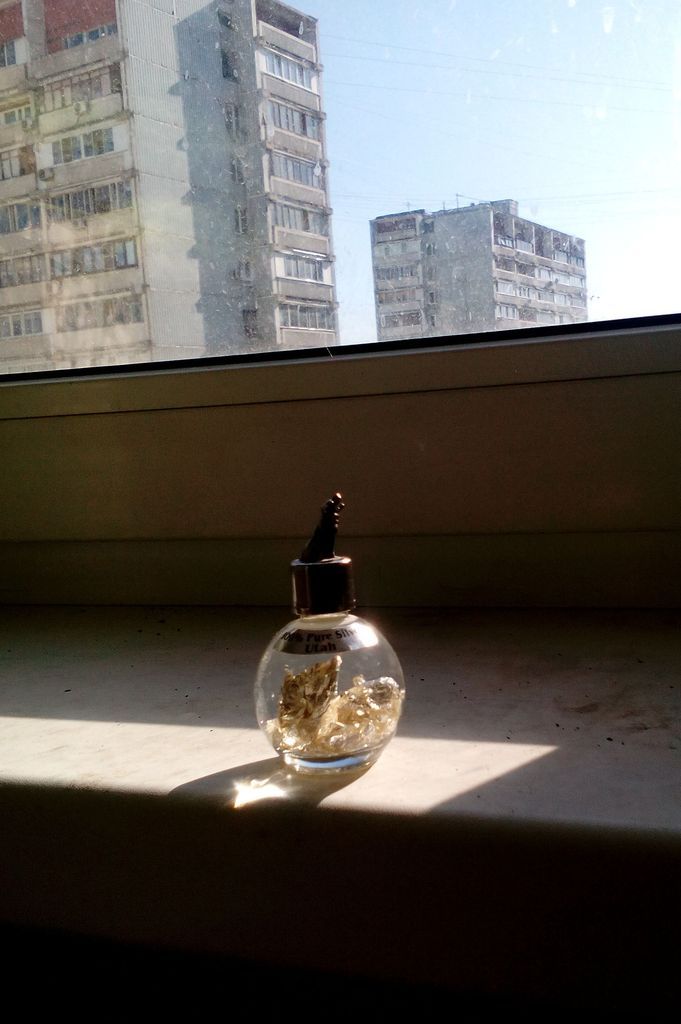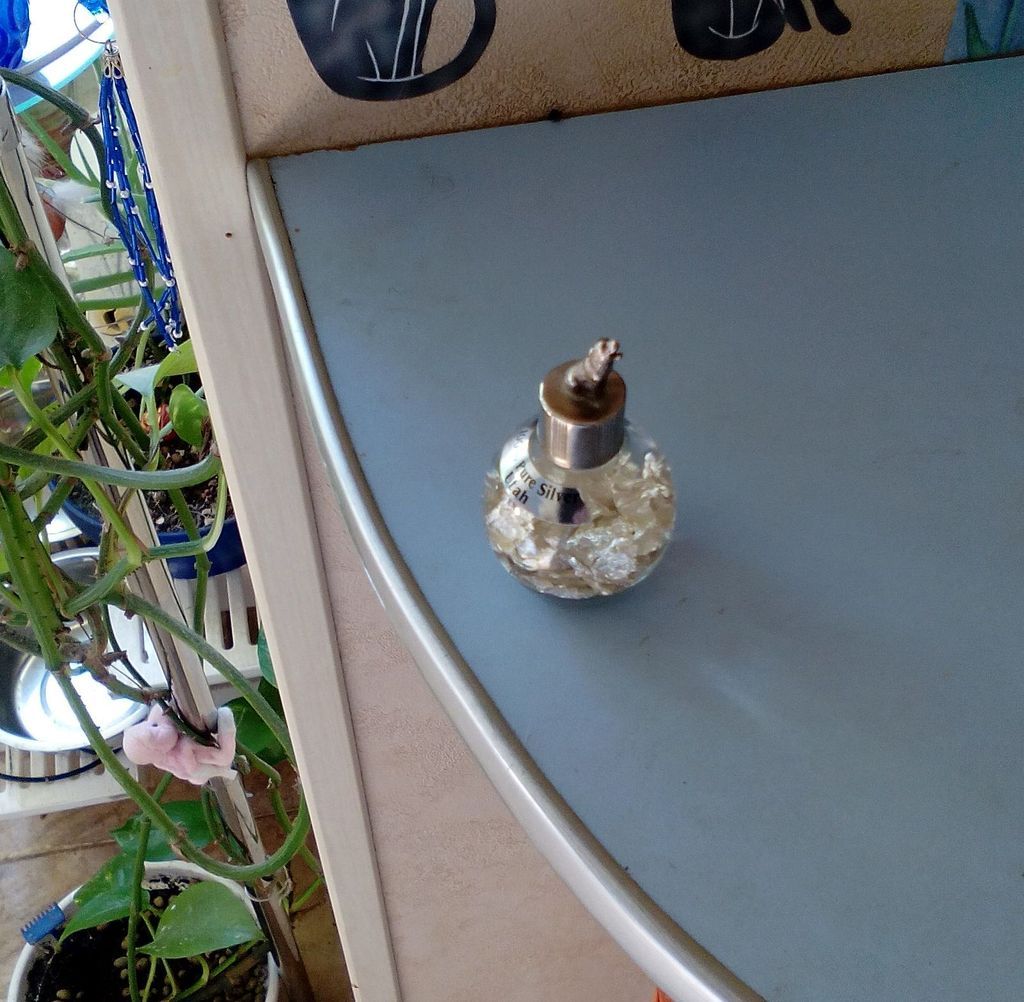 Я люблю серебрянные украшения и серебрянный блеск, и не могла пройти мимо серебра с охраняющим его оборотнем.
I love silver jewelry and silvery shine and I could not resist the silver with its guardian werewolf.