I cannot believe I have actually written the entry for this week of
LJ Idol
. The topic, crab mentality (when you put a bunch of crabs in an open barrel, none gets out because others would drag those that try back down) is disgusting. Well, not the topic, the subject matter. I cannot believe I did it so literally, either. Now I feel disgusted and kind of evil Halloween-y. Yuck.
But if I lose because of it it is still better than losing for not trying.
Here, have some evil Richard III to top it off in the scene right before the one where he murders his wife the Lady Anne (who's with him in this picture). Stolen
here
.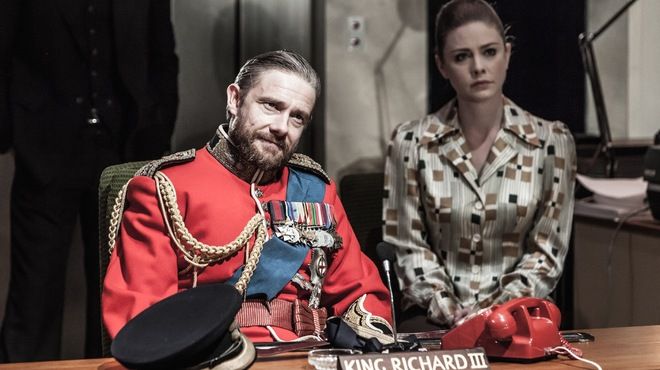 Тема, на которую пришлось на этой неделе писать
что-то
для конкурса
LJ Idol
очень гадкая. Точнее не сама тема, а социальное явление. Крабы в бочке. Если кинуть в - открытую - бочку сколько-то там крабов, не один не выберется, потому что остальные помешают тем, кто будет пытаться это сделать. Написалось что-то очень буквально, и ещё и со стороны тех крабов, которые мешают выбраться. Противно, но может быть жизненно.
Поэтому нате вам злодейского Ричарда III в сцене перед той, в которой он убивает свою жену леди Анну (это она с ним на фотографии).
Current Mood:

dirty