My friends and I share the opinion that
Goblet of Fire
was the worst Harry Potter movie. We also refer to it as "the movie about a dragon", as I believe do many others, and have since coined a joke about movies where empty action scenes are the be-all to the detriment of everything else, them being "dragon movies". Or simply, what a dragon we have just seen. The contrary, though, there was no dragon, is a compliment to a movie you suspect of being like GoF which proves you wrong.
There was no dragon in the
Hobbit
, only Smaug. And there was no dragon in the latest
Startrek
. Well, I am not a trekkie
yet
, I am only slowly heading that way
at a snail's pace
. I have not even seen the first new old movie, so the vast majority of references have gone over my head, but I enjoyed the way the characters were portrayed regardless. Very much so.
I had to literally drag what few things I remembered from
The Wroth of Khan
from where they were buried for over ten years when the movies were shown here. It was a shock, you know, to learn that before there were the movies there was a whole series with all the same characters. I did not want to believe there was, because I was jealous, and mostly convinced that it would be hell to look for.
When nothing can be further from the truth.
But anyway, the reactor scene and reference, just aw.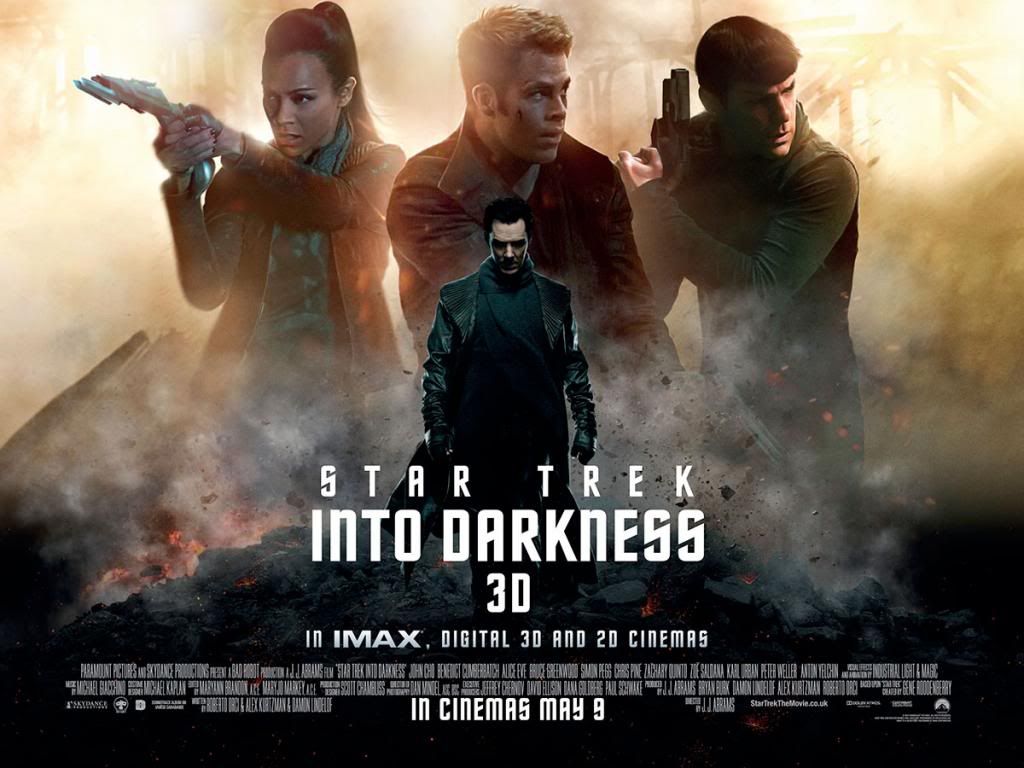 Мы с друзьями считаем "Кубок огня" худшим из фильмов о Гарри Поттере, и, как многие другие называем его "фильмом о драконе". С тех пор даже шутка такая появилась, называть фильм, в котором упор делается на пустые сцены драк в ущерб всему остальном "драконьим". Зато если в фильме нет "дракона", которого ждал увидеть, это комплимент.
В "Хоббите" дракона не было, только Смог. И в последнем "Звёздном пути" дракона тоже не нашлось. И даже перевод был хорошим (надо же, а мы уже и надеяться на это разучились. Куды котятся наши киношники? Два приличных перевода за полгода? Это плохой знак.)
Я не очень
пока ещё, но уже почти
фанат этого мира, и даже первый новый старый фильм ещё не видела, так что наверняка большинство намёков прошли мимо, но всё равно очень понравилось, как героев нарисовали. Очень.
"Гнев хана" по ходу фильма пришлось просто выцарапывать из тех щелей памяти, куда он завалился за десять лет, прошедших с того приснопамятного показа по телевизору. И я до сих пор помню, как не могла поверить, что до фильмов ещё был целый сериал. Не хотела тогда, конечно, потому что была уверена, что его наищешься.
Когда на самом деле нет ничего проще.
Но в любом случае, сцена с реактором, это просто Ы с большой буквы.
Current Mood:

anxious

Current Music:

Les Misérables - Dites moi ce qui ce passe