У нас есть билеты, на "Двенадцатую ночь" со Стивеном Фраем, в шекспировском театре "Глобус" в Лондоне, на 27 сентября и на 4 октября, - в четверг и в четверг. Визы, правда, у меня пока нет.
А в следующий после этого вторник, 9 октября, на другой стороне планеты в Лос-Анджелесе на сцене появится мистер Джон Хёрт. И я хочу-хочу-хочу туда тоже попасть.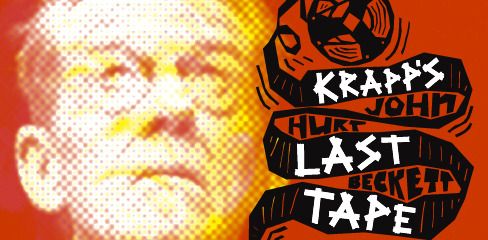 Картинка - ссылка на сайт театральной компании.
Билеты, к сожалению, на него пока не продаются - если не считать сезонных, но это значит четрые разных спектакля смотреть и лишних сто долларов платить. Кажется. Если я правильно понимаю их странную систему "абонемента".
Если удастся отловить момент и взять приличные места (в центре зала в партере, ну или любые в первых паре рядов), то я поеду. Ведь американская виза у меня есть. 150 долларов за билет, правда, судя по ценам на текущие спектакли. Очертенеть. Как минимум два представления, это уже 300. И ещё тысяча - авиабилет из Лондона в Лос-Анджелес. Ой. Зато хоть жить там за те же деньги можно в гостиничке, а не в хостеле, как в Нью-Йорке. И ещё не понятно пока, как стыковку делать. Похоже, что придётся лететь в Лондон Ерофлотом, пусть и дороже конкурентов, потому что у них рейс прямой и вылетает в Москву всего через несколько часов после прилёта той же Дельты из Лос-Анджелеса.
Или может быть тихо-мирно слетать в Лондон каким-нибудь Балтик Эйром, который с адовой стыковкой на полдня, за то на 200 долларов дешевле Ерофлота, вернуться домой, отоспаться и поехать в Лос-Анджелес уже из Москвы. Билет будет стоить столько же, но не придётся городить огород со стыковкой в Лондоне. Да и меньше денег потрачу на прожитьё, без гостиниц-то. Ещё один плюс: можно поехать не на самые первые спектакли, хорошие билеты на которые исчезают очень быстро.
Минус же - придётся брать три недели из отпуска.
*В раздумьях и пытаюсь не поддаваться нашёптываниям жабы.*
*жалобно* Зарази-и-ил театром, нехороший человек, редиска.
*****
We got tickets for the
Twelfth Night
in Shakespearean Globe theatre, with Stephen Fry. For September 27 and October 4, on Thursday and on Thursday. I have not applied for the visa though yet.
And Tuesday next, on October the 9th, a John Hurt plays debuts in Los Angeles, at the other side of the globe. (Above picture is also a link to the theatre company's site.)
Unfortunately, the tickets are not on sale yet, if you don't count season tickets, but why pay and extra hundred bucks for four plays three of which you do not need? If I understood their strange system right, of course.
I am... going there too, provided I get good places (center orchestra, or any at all in the two front rows of orchestra). At least I have the U.S. visa already. $150 a ticket if the currently playing productions are any indication. They are nuts. Two performances at least, $300. And $1000 for the plane tickets from London to Los Angeles. Oh, my. Well, at least there, you can stay at a hotel at the same price as hostels are in New York. The problem will be connecting return flights in London. Looks like I need to fly Aeroflot; again, to London, even though it is more expensive than other companies its is a nonstop flight and departs in time for me not to spend ages in the airport after the transatlantic one.
Or maybe should I go to London and back, spend three days in Moscow and go to Los Angeles from home. Then, I can fly Baltic Air to London, which is $200 cheaper than Aeroflot, but forces a long connection in Helsinki on you. The ticket from Moscow to Los Angeles costs the same as the one from London, and I will not need to stay at hotels and spend as much for food and the like then. Another positive moment is, I will not be going to see the very first performances, tickets for which are always sold out the fastest.
*thoughtful and tries to not be a miser*
*whinge* It is all
his
fault I got the theatre bug now!
Current Mood:

hot