I have re-read, or rather, finally read in English, one of my favourite Sci-Fi novels, Asimov's
Pebble in the Sky
. (A XX-century man accidentally steps over... several
thousand
years and goes from year 1947 to year 800 of the first Galactic empire. As is always the case in Asimov's book, he learns that technology has changed a lot in the interim, and people did not.)
Confirmed my long-standing suspicion that the translation I'd read (in the edition shown below. The title reads "Trantorian Empire" and there is a second novel of the same series in this edition,
Stars Like Dust
) is grey at best. There were several places where the style and sense were left by the side.
Looked at the book with new eyes as well. While the subject matter is as important as ever (racial prejudice, not against a race but an entire planet... Earth), and the made-up slurs read as such, it is now difficult for me to read a book where there is only one female protagonist, and she is shown as a kind of weak young girl with next to no character development throughout the story.
Day XXIII. T: thousand.
Day XXII. S: select.
Day XXI. R: Rys'.
[
Days I–XX
]
Day XX. Q: quite.
Day XIX. P: professors.
Day XVIII. O: others.
Day XVII. N: now.
Day XVI. M: master.
Day XV. L: lift.
Day XIV. K: know.
Day XIII. J: John.
Day XII. I: intimacy.
Day XI. Z: zen.
Day X. H: half.
Day IX. W: week.
Day VIII. F: fandom.
Day VII. E: entry.
Day VI. D: day.
Day V. G: grasping.
Day IV. V: various.
Day III. C: cannot.
Day II. B: be.

Day I. A: apparently.
A B C D E F G H I J K L M N O P Q R S T U V W X Y Z
*****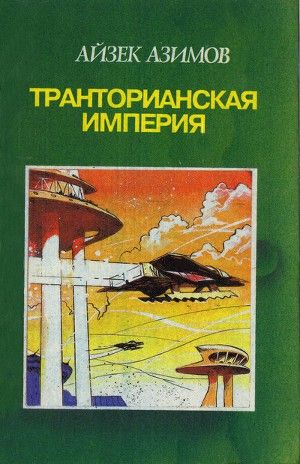 Перечитала, а вернее, наконец-то прочитала в оригинале одну из своих любимых азимовских повестей — "Камешек в небе" (человек XX века перешагивает несколько
тысячелетий
и из 1947 года попадает в восьмисотый год Галактической империи. И выясняется, как обычно у Азимова, что помимо технологий ничего особенно в обществе не изменилось).
Заодно убедилась, что перевод — в издании с картинки — в лучшем случае серый, и все, многие, "провисавшие" когда-то при чтении места — лажа переводческая обыкновенная.
Посмотрела на книгу с новой стороны. Сюжет — расовые предрассудки, и не в отношении отдельной расы а целой планеты... планеты Земля, и сейчас очень актуален, а придуманные оскорбления звучат именно оскорбительно. Неприятно, тем не менее, читать книгу, в которой всего одна героиня женского пола, да и та по большей части написана смазливой девчонкой, которая почти не меняется в течение книги.
День двадцать третий. Т: тысячелетие.
День двадцать второй. С: страшно.
День двадцать первый. Р: Рысь.
[
Дни первый — двадцатый
]
День двадцатый. Ц: цирковой.
День девятнадцатый. П: продолжать.
День восемнадцатый. О: окружающие.
День семнадцатый. Н: начать.
День шестнадцатый. М: метки.
День пятнадцатый. Л: лотки.
День четырнадцатый. К: кошки.
День тринадцатый. Й: йод.
День двенадцатый. И: игра.
День одиннадцатый. З: заново.
День десятый. Х: хрестоматия.
День девятый. Ж: ЖЖшный.
День восьмой. Ф: факультет.
День седьмой. Е: ещё.
День шестой. Д: день.
День пятый. Г: голова.
День четвёртый. В: вопрос.
День третий: Ё: ёлки-палки.
День второй. Б: большая.

День первый. А: аналогия.
А Б В Г Д Е Ё Ж З И Й К Л М Н О П Р С Т У Ф Х Ц Ч Ш Щ
Ъ Ы Ь
Э Ю Я
[
HTML для следующей записи — HTML for the next entry
]
Заменить квадратные скобки вокруг "textarea" на угловые! — Replace square brackets on "textarea" with angular ones!


Current Mood:

okay