Последние пару-тройку лет московское метро активно ремонтирует в себе всё и вся. Нововведение этого года - регулярные закрытия на целый день (обычно субботу) целых кусков линий, обычно, но не всегда - центральных, чего раньше не делалось, в отличие от того же нью-йоркского метро, да наверное и многих других.
Сегодня после восьми месяцев неудобств вновь открылся один из выходов - "вестибюлей" станции "Ботанический сад". Не могла не съездить полюбопытствовать, особенно потому что от неё до дома всего лишь поездка на автобусе.
Под катом восемь сделанных планешетом в режиме "поднял камеру - щёлкнул - пошёл дальше" фотографий.
*****
These last couple of years Moscow metro has been undergoing active and visible repairs of anything and everything. This year, they have even taken to closing whole chunks of lines every Saturday; usually, but not always, central ones. Unlike New York subway (and I think many other metros), the station closures have never been done before, all track repairs had been carried out at night.
Today, they have reopened one of the exits, "vestibules" of the metro station "Botanic garden" after 8 months of inconvenience. I went there and took some pictures at once, because the station is only a short bus ride from home.
There are 8 tablet-taken pictures made in the "lift camera - take picture - walk on" mode behind the cut.
Общий вид станции.
General view of the station.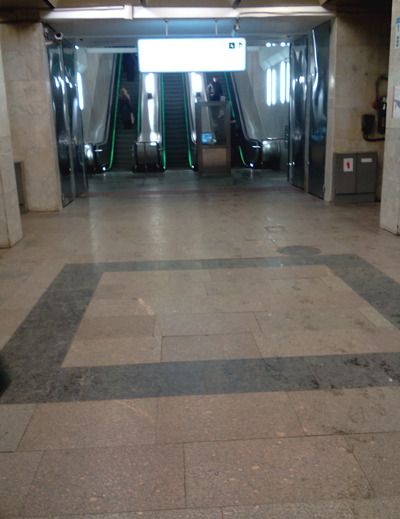 Немножко ближе к "новому" выходу. Не удалось сфотографировать и не засветить табло над ним, но оно приятно большего, чем обычно, размера, - есть надежда на большее количество помещающейся информации.
Getting closer to the "new" exit. The glowing white panel above the elevators contains information on the surroundings (I failed to photograph its contents). It is pleasantly larger than average, so the info is not cramped.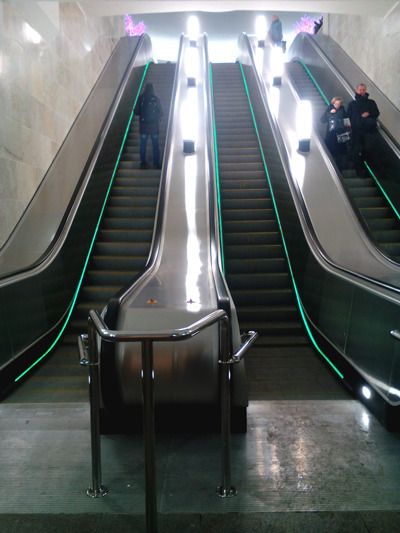 Заменили все эскалаторы, края новых эскалаторов (над ставшими уже привычными щётками) обозначены теперь зелёными огоньками.
All escalators have been replaced. The green lights marking their borders is something completely new.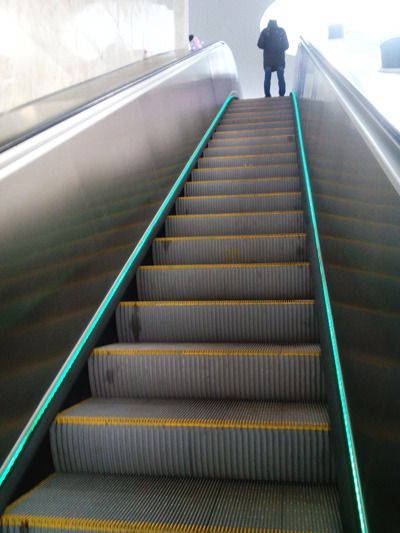 Ещё зелёные огоньки.
More green lights.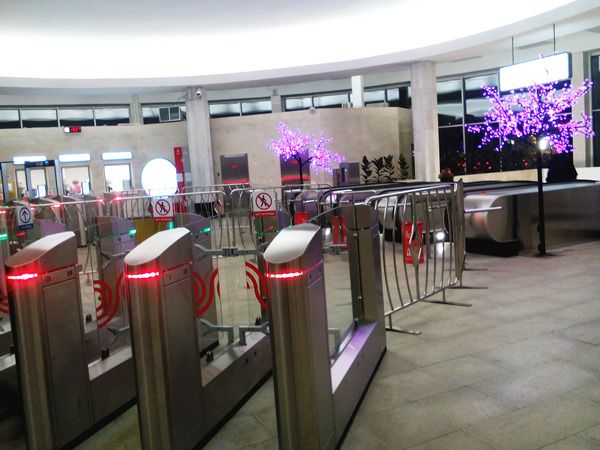 В вестибюле поставили сиреневые деревья и настоящие растения в кадках, которые можно разглядеть на заднем фоне в центре, правее левого дерева. Входные-выходные турникеты разрисованы новой символикой метро.
Purple trees were placed in the vestibule as well as real plants which can be seen in the background here, to the right of the leftmost tree. The exit and entrance "turn"-styles were painted with the new metro symbols (those red curvy things).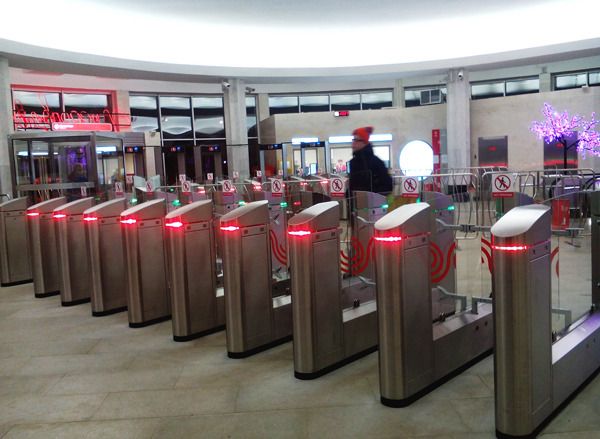 Ещё один ракурс вестибюля.
One more view of the vestibule.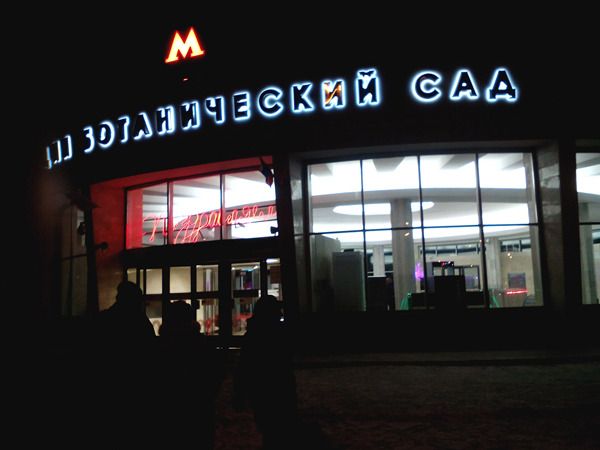 Светящееся название станции (раньше были обычные каменные буквы). Над входом надпись "Поздравляем".
The station name is now written with glowing letters (it used to be regular stone ones). The red inscription above the entrance reads "Congratulations".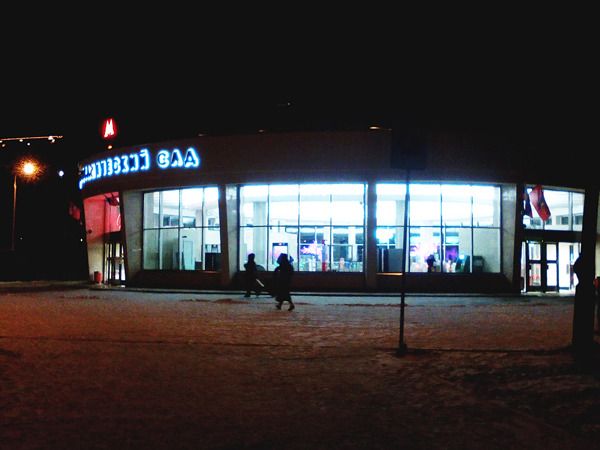 Ещё раз вестибюль с висящими на нём флагами (как обычно, российскими и московскими).
One more view of the vestibule with flags hanging off it (the usual combo of the Russian and Moscow ones in each holder).
Current Mood:

curious

Current Music:

La Marseillaise